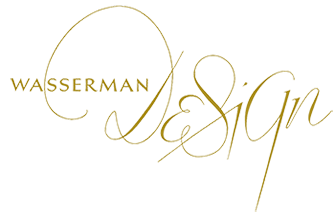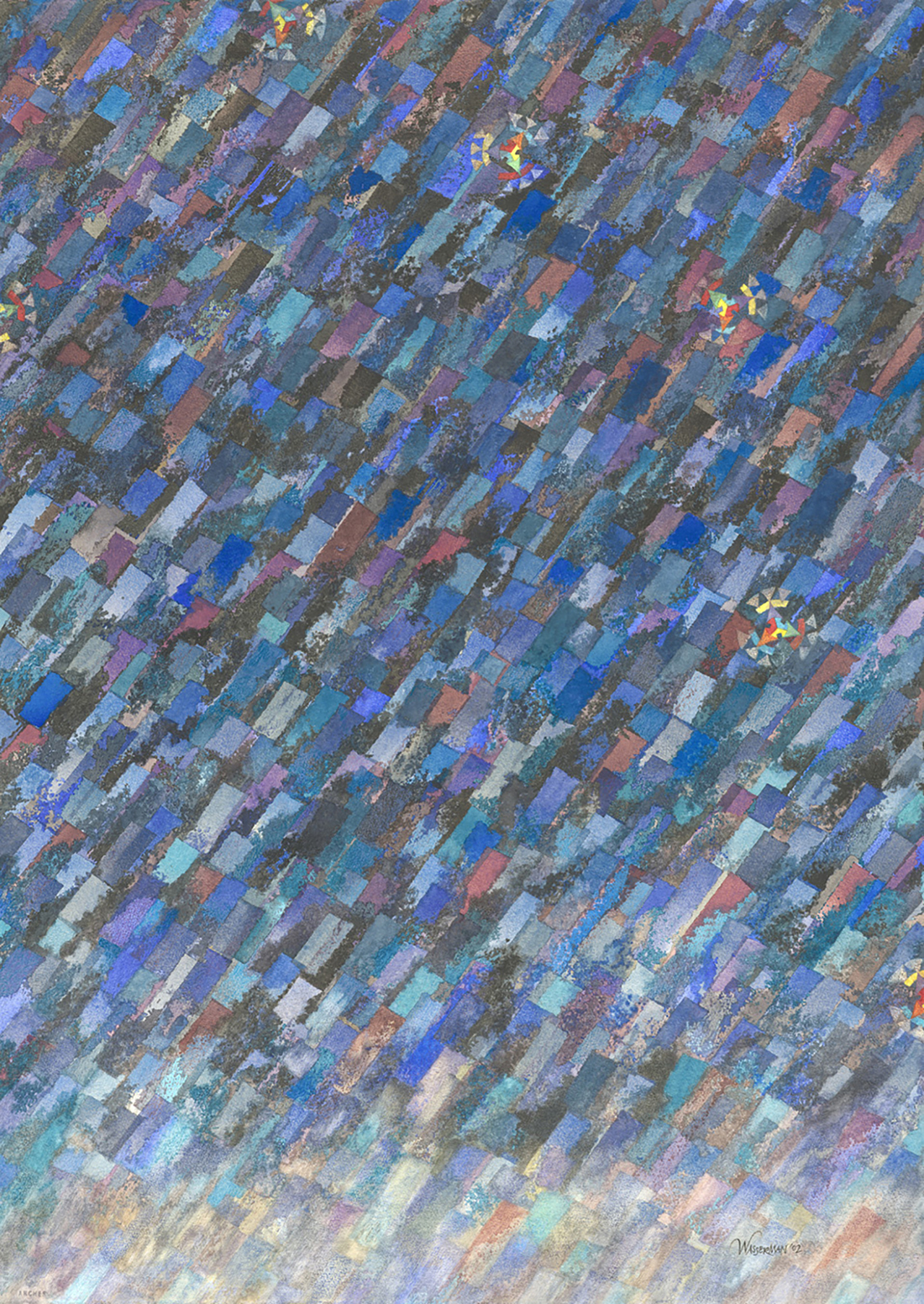 I care deeply about space, emotion, and movement in Art. Asteroid, Pre-dawn was made with a broad, brass sign painting tool that broke within thirty minutes of beginning the final painting. Earlier painting studies were much smaller in size, and the papers were smooth finished. But, my aim for the painting was the look of nighttime drawing nigh to dawn; and it was a rough, full sheet of watercolor paper which was
best able to reveal my invented color wheel as a spiraling heavenly body.

The final work of art measures 42.5 x 55.5 inches, framed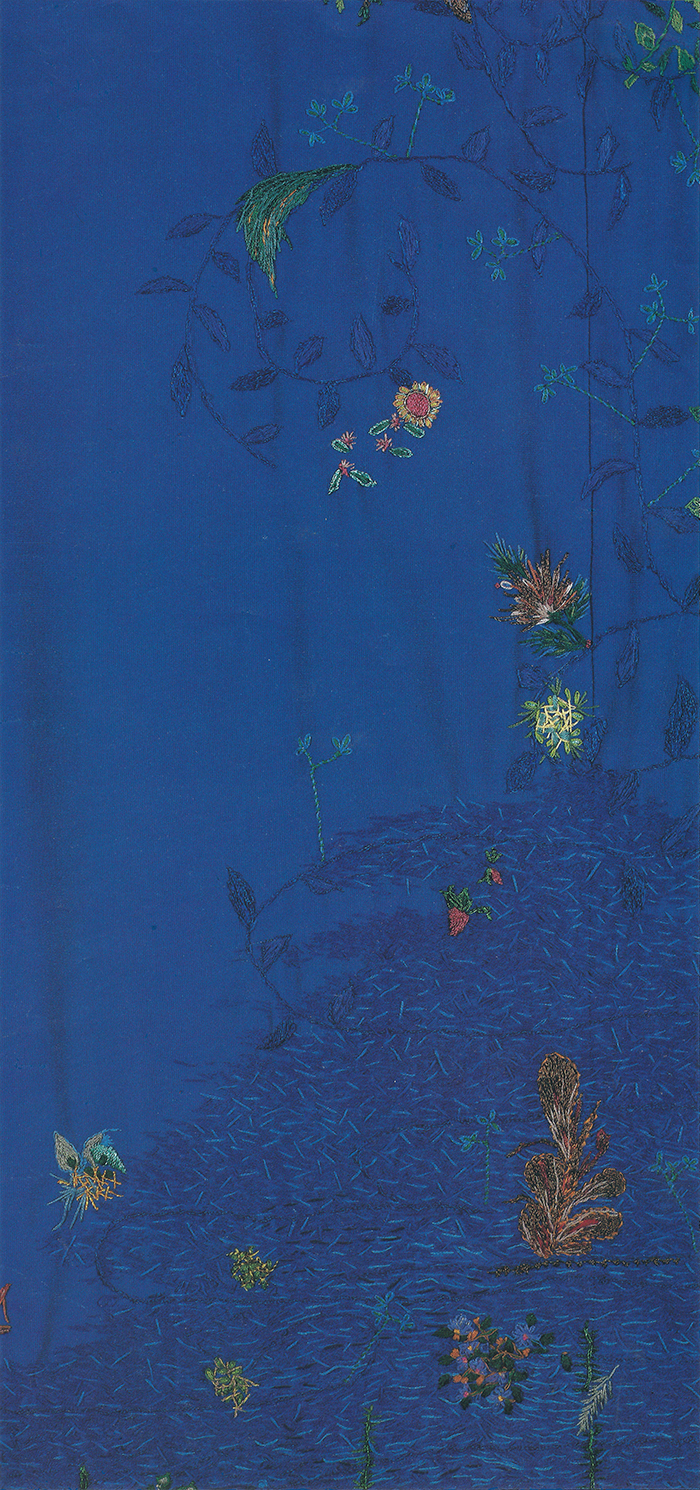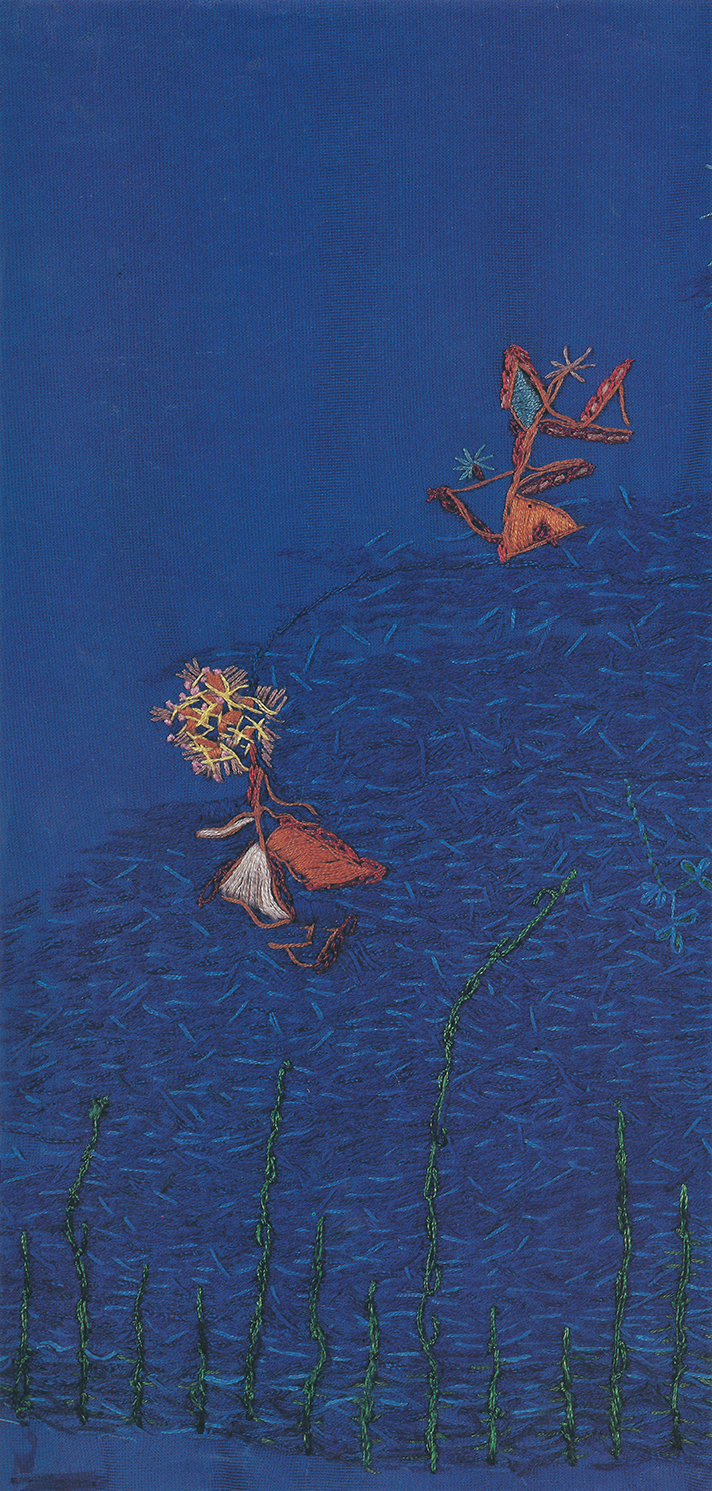 My Dress Blue Gown

Over the years I have made many embroideries. They are all random meandering semblances of things in the natural world which I saw, or imagined that I had, while being out-and-about in the wide open air.

Presented here, are three photographs of my full-length work embroidery upon a satin gown of royal blue color, that was hand-made for me by my mother.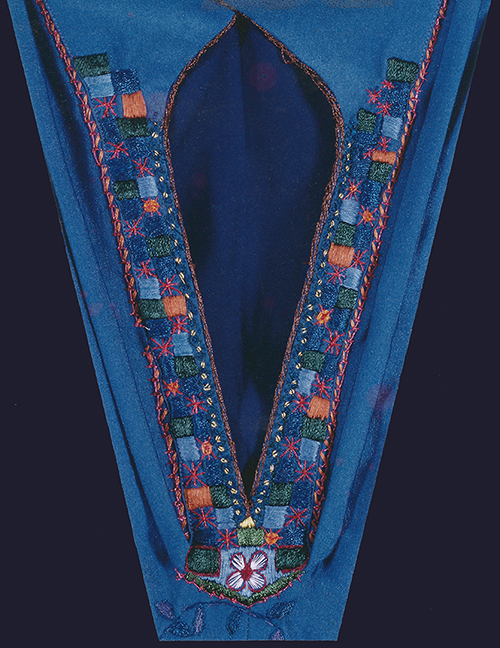 ---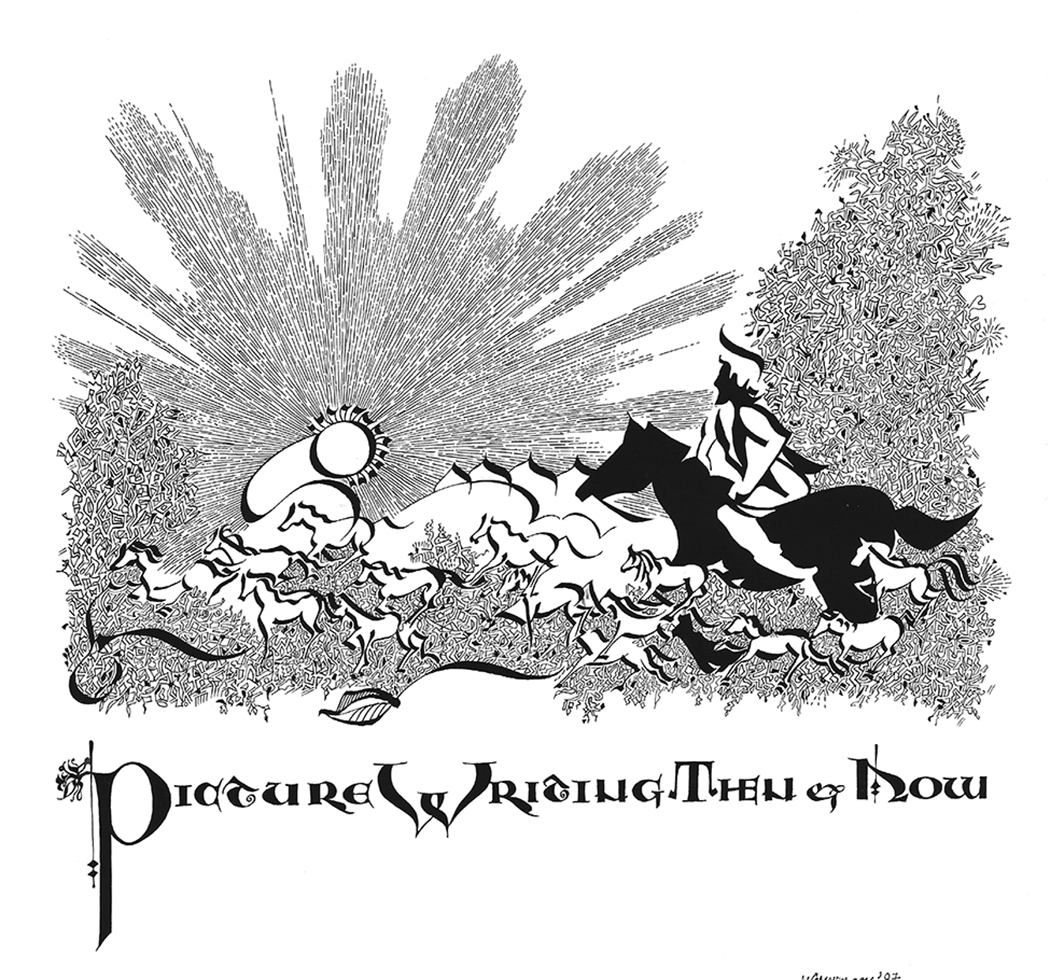 As a calligrapher, line and space are everything!
The action of writing letters upon surfaces of any kind will transform the designated area into multitudinous, fragmented particle spaces, due to the making of marks---lines, curves, counter spaces, plus jots and dots that are combined to form letters and to spell words.

Picture Wrtiting Then & Now
was made using stone ground sumi ink and calligraphy broad-nib and pointed-nib pens. My work measures 19.50 x 20 inches, framed
Paradise Oasis

I was imagining a setting in the deserts of the Arabian Peninsula that would appear as a refreshment to the souls of wanderers---a respite from brutal heat and aridity that spreads throughout an expansive terrain.

The composition is a watercolor painting
of the size, 17 x 10.50 inches, framed


Red Sea Seascape

An ornamental landscape---that is the captivating concept that propelled my enquiry at the time I composed the imaginary scene in the Near East.

The painting was created in
watercolor, and is of the size,
14-5/8 x 9-3/8 in., framed
Pond Oasis

In my imagination, continuing with the concept of "landscape as pictorial ornament"---this occasion being in the forest.

The painting is made in watercolor with a brush and pointed pen. My work is 15.25 x 10 inches, framed

Passion Flowers

Really, they are weird looking plants, with most varietals being tendril-bearing vines.

A pen and ink composition, made using stone ground sumi ink and a pointed pen. The size of the work is, 16.25 x 21.50 inches, framed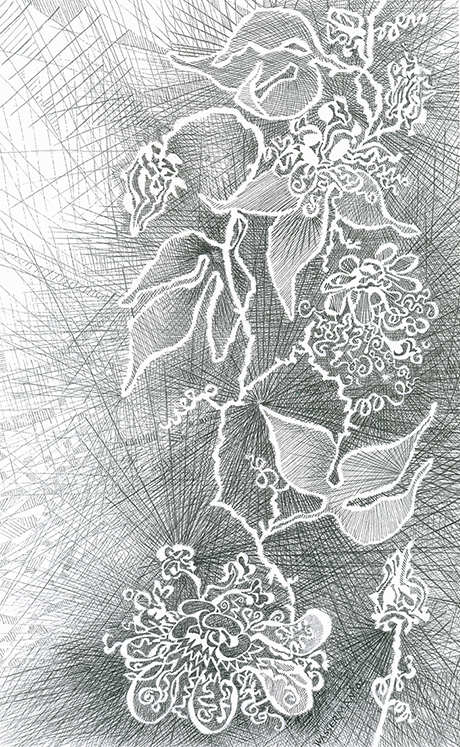 Trefoil Lady Bug

Created to express the idea of a happy-go-lucky lady bug who is seen crawling around, enjoying the great outdoors, in a patch of trefoil clover (trifolium repens).

I composed the painting in watercolor, on a ruggedly rough and torn sheet of
a 600 lb., 100% cotton, watercolor paper. The work measures 21 x 17-7/8 inches, framed
Floral Arabesque

I devised a less-tight threading pattern of the Celtic, Hiberno-Saxon knot style of ornamentation; then, I made
a repeat-in-reverse, setting one on each side of a scroll of Turkish rosettes.

The work was made in gouache
and measures 9.50 x 3.50 inches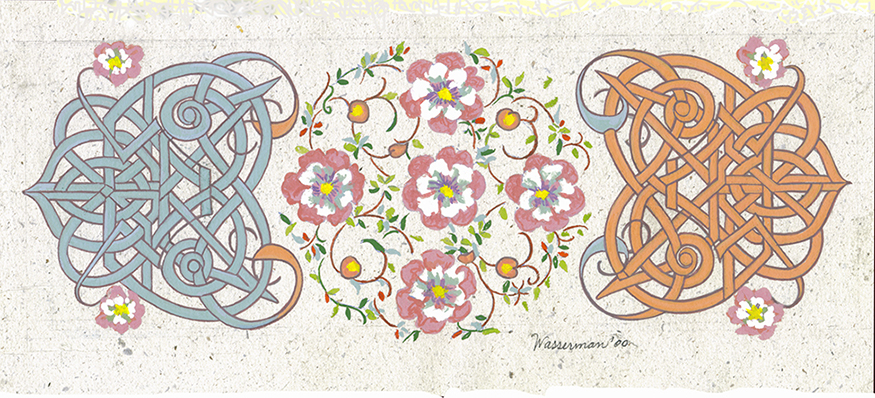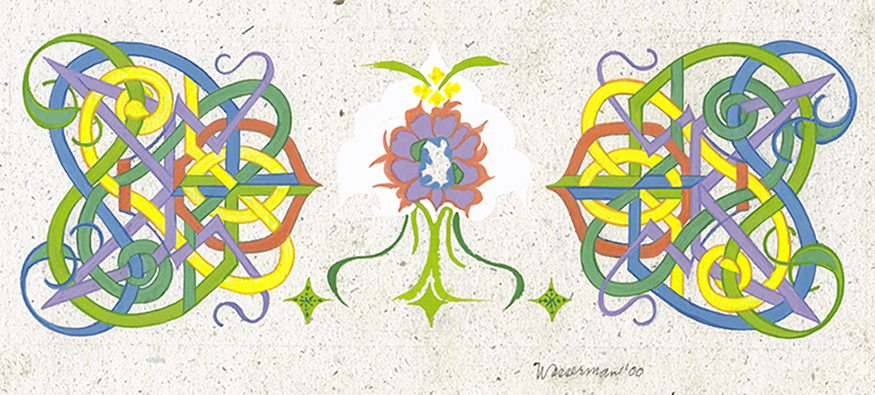 Ornamental Spring

A variation of composition, here, again, working with transition of colors in the knotted thread pattern.

My composition was made
using gouache; and the
size of the work is
9.50 x 3.50 inches

Good Morning is a geometrical scenic abstraction of a lovely valley at the start of the day. And, in this place a light breeze is winding its way over all the things of the earth joyfully.

The painting was composed in watercolor;
and the size of the work is 22.50 x 12-5/8 inches, framed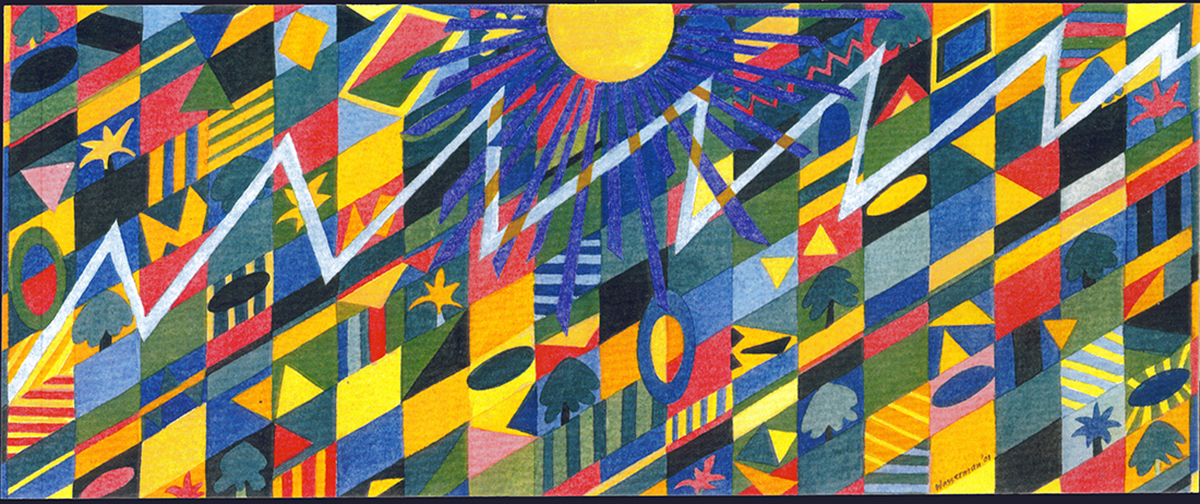 Memory's reflection of where the day's light was. Summer Night Strolling downtown with friends, after sunset, after dinner, at the beach.

I composed the work in watercolor, using deep,
low saturation, even tones of color. The size of the
painting is 21.75 x 13-1/8 inches, framed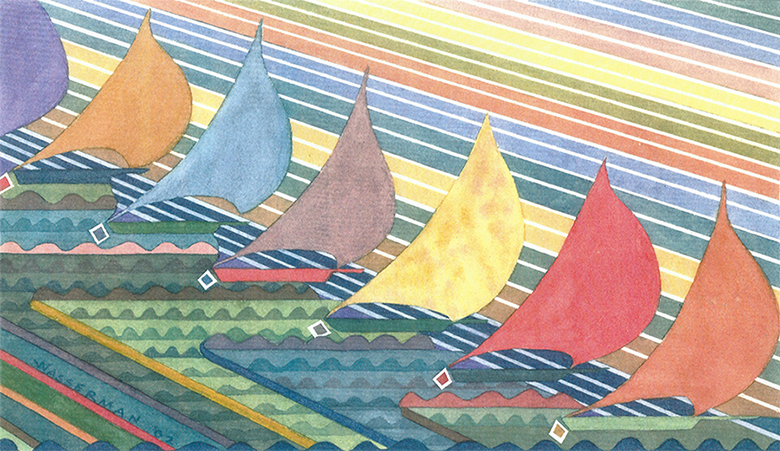 Sails Forward

By line, space, shape, and color,
I ventured to paint sound and motion
from the summer's breeze over racing waters.

The work is a watercolor painting of the size, 19 x 14.75 inches, framed
Marblized Paper

Earthiness.
If it is even a word.
It is what I see.





I marbled the paper using
oil paints that were floated
and raked over shallow water
mixed with rabbit skin glue.
The work measures
5-13/16 x 14.50 inches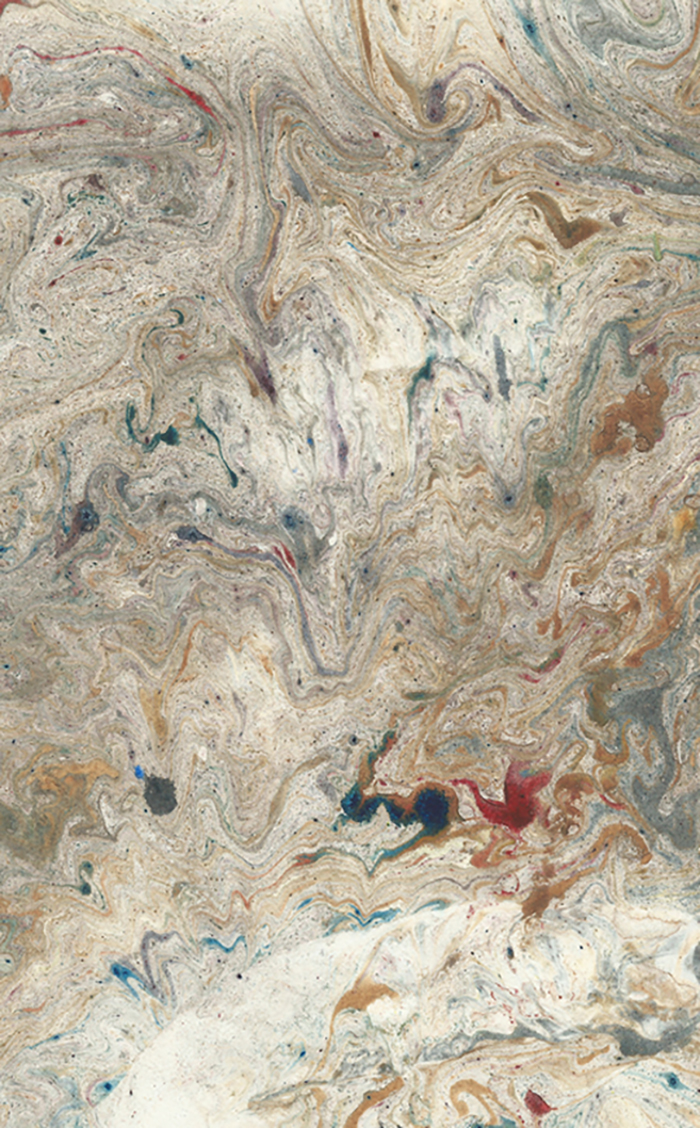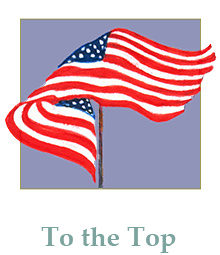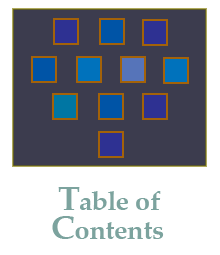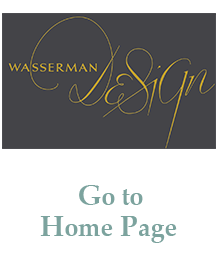 Joanne C. Wasserman



jcw@wassermandesign.com












Wasserman Design
Copyright © Joanne C. Wasserman 2006 - 2022 All Rights Reserved